It seems the pretty life girls may be falling apart.
I am home sick today. I feel like there is a small monster inside of my lungs and he is real mad at me so he is trying to claw his way out of my esophagus.
Then there is

poor S

with her aversions to all food that isn't of the frozen dairy variety. (Even though I only feign sympathy for her because no one can really feel bad for someone whose "sickness" makes them loose a bunch of lbs as a result of only wanting ice cream for every meal. Life is real hard, S.}
And so, as a result of my ill state, I am not dressed in a manner that is appropriate for this blog. Luckily, I had an extra outift from last week that I never posted, so, if you don't mind my outfit leftovers, I will spare you a post of me in my husbands sweats and my holey Ugg knockoffs, and give you this cheap little number I wore to work last week: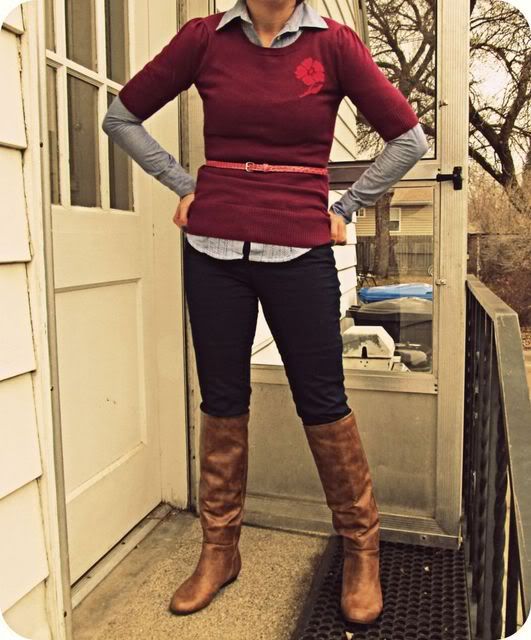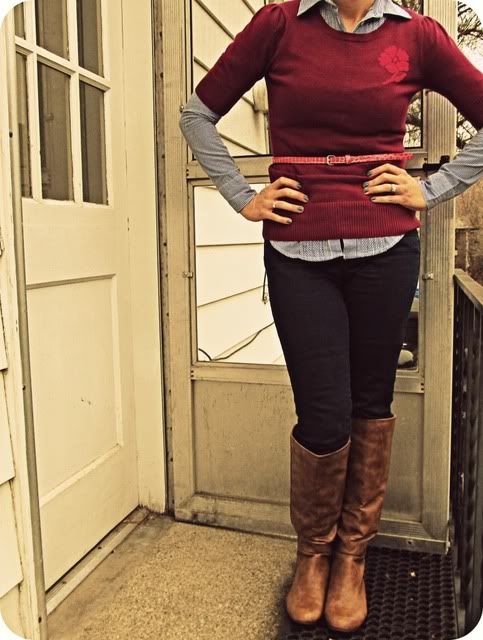 Shirt: Ross $7.99, Sweater: Old Navy $5.99, Belt: F21 $2.99,
Jeans: Target $12.99, Boots: F21 $21.99
Now, if you need me, you can find me amongst a pile of tissues, vapor rub, and some Keeping up with the Kardashians re-runs. Visitors are welcome. Bring OJ.
-W.
Labels: style