I wish you could see outside of my office window. The beautiful red/orange/yellow fall leaves on my mountains are being coated with white this very minute. On October 6. Gone too soon. You see, here in Logan it seems that we just find Fall to be a completely unnecessary season and just go straight from Summer to Winter. Efficiency and crappy weather is our middle name. That's right, we are officially Logan-efficiency-and-crappy-weather-Utah. That's where I live.
Luckily, I had an outfit saved up from church a week or so ago on a lovely and sunny Sunday so I could post today and not contract hypothermia. There's nothing real special about this outfit. Yes the necklace is sparkly, the top is polka dot-thrifted-fabulous and the skirt was cheaper than a burrito at Cafe Rio, but other than that its sorta ho-hum office/church/funeral attire. What brightens it up though, is the cardi. In berry. Yum.
And InStyle just so happens to tell me that berry is very in this fall. What do ya know!? So here are 3 berry things to brighten your day no matter what your weather forecast is. However, no matter what it is it can't be worse than mine, I assure you. Snow, remember? Don't even try it.
#1 My little berry cardi:
Skirt: ROSS 3.99, Cardigan: Gift, Top: Thrifted $4, Necklace: F21 8.99,
Belt: ROSS 2.99, Heels: ROSS 12.99
#2: A little berry collage of pretty and affordable pieces for fall:
#3:
This
berry bar I plan to make with the last of the Utah Huckleberries found everywhere around here in the late summer and fall, and enjoy them with a big mug of hot chocolate:
Now, have a berry good day now, won't you??
{You know I had to do it. Sue me.}
oxoxo/W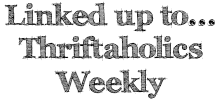 Labels: style