1. These
orange and dark chocolate and coconut bites
I made the other day and am totally obsessed with. They probably took ten minutes to make, they are insanely delicious, and I have been brainstorming all the other version I could make: white chocolate and crushed peppermints, chocolate and toffee bits, chocolate and any crushed candy bar... the list is never ending.
2. These
gold thumbtack pumpkins
I am dying to make and add to my fall decor. Aren't they fabulous?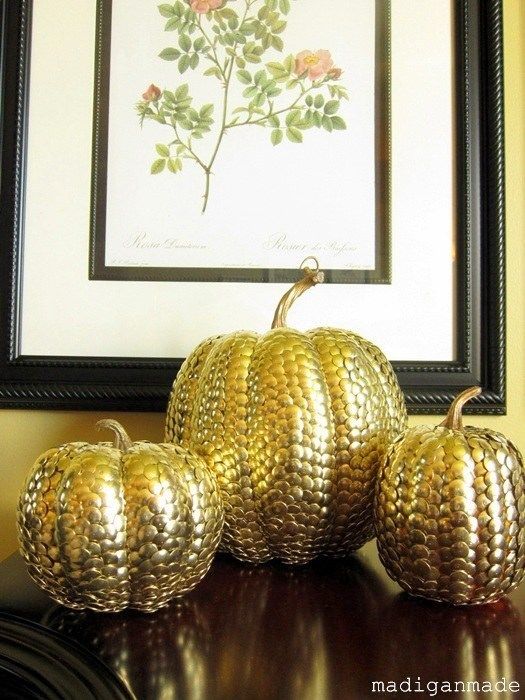 3. This cute and simple
nail design
. I am always look for inspiration for nails, and I love this. So simple and pretty.
4. This brilliant idea of spray painting a statue white for a classier look. So genius, I can't believe I didn't think of it already. Thrift store, here I come.
5. These
boots
that are currently on my birthday wish-list. I think they are nearly perfect to look at, and even more perfect because they are only $32.90. Such a steal.


Happy weekend, friends! I really hope its a great one.
XO-S.