I don't know why I always talk about TV. I promise, I do way more than sit around watching American Idol, What Not to Wear, and the Bachelor (which I am going to talk about here) all day. I promise.
I really consider the Bachelor one of the best shows on television. Aside from most of the girls being really annoying, it has the recipe for success in my book, and I think about the show all the time. Listen...
(Insert reasons I like the show here.)
Okay, so now I am saying to myself "Wait... why do I like this show again?" And to you I answer, I don't know. I just do. I really really do.
If you like it too, please share why so I can get some validation here.
Okay let's get on track.
Here are the last few days of 30 for 30 clothing. I will fore-go the prices of each item (there are a lot), but you should know that nothing pictured here cost more than $15.99.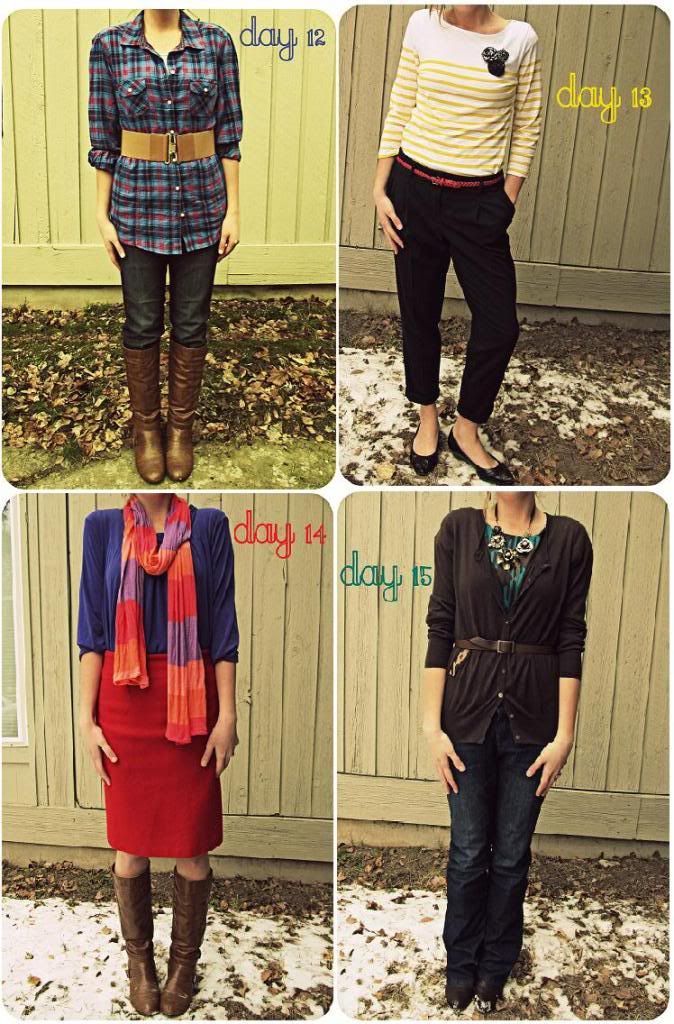 PS. You must enter our festive red bag

giveaway

!