We had a really rough night.
First we tossed and turned because we just couldn't fall asleep. We didn't even take naps yesterday or anything. There was no excuse for it. The wind was blowing like a banshee. It was even the whistling kind that you hear in scary movies. Snow/rain was pounding on the windows. Snowplows were clearing our parking lot at 4:30 am, and their slamming the shovel thing on the ground every 2 minutes sounded like a freaking earthquake.
It was loud. All night. I couldn't sleep. And now I am cranky.
Luckily, I have something really good to look forward to. Like really good.
My husband is taking me on a Mexican cruise in a few weeks for Spring Break. Yesssss. My question for you is this: to tan or not to tan? I love to be sun-kissed and I miss that desperately, especially now as I get ready to walk 10 minutes in the snow from class to work. So do I go tanning once a week for 8 mins or so to prep my skin for the sun? Or is that a no go?
Your feedback would be greatly appreciated.
In addition, here are days 6-8. Enjoy.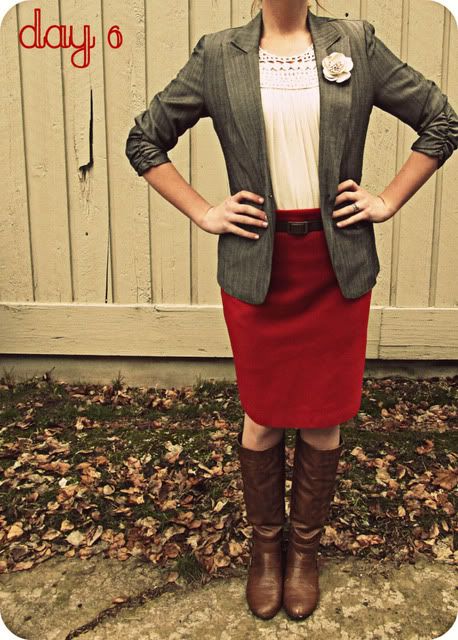 {blazer: 16.00, Charlotte Russe; flower pin: ripped it off a headband and pinned it on; shirt: 8.00, Alloy; skirt: 4.00, DI; belt: 8.99, TJ Maxx; boots: 13.99, Pacsun}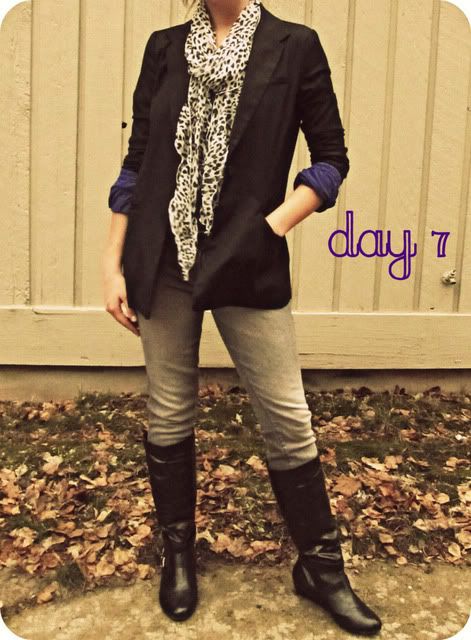 {blazer: 8.00, DI; scarf: 3.50, Claires, shirt: free, Kohls cash; jeans: 10.00, Aeropostale; boots: 13.99, Pacsun}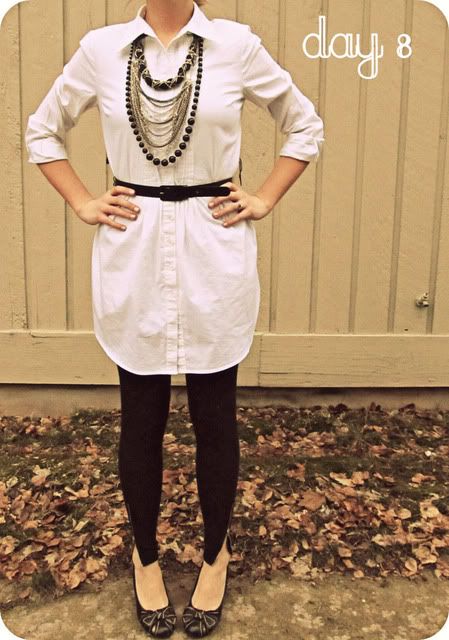 {shirt dress: 4.50, Kohls, leggings: 5.00, Kohls, shoes: 18.99, Target; belt: free, came with a dress}